Steve Jeck's From the Quarry: Solitude
Not exactly at the core of mass culture, solitude has its place in the world of the iron game as IronMind's man of pen and stone, Steve Jeck, explains in the latest installment of column, "From the Quarry."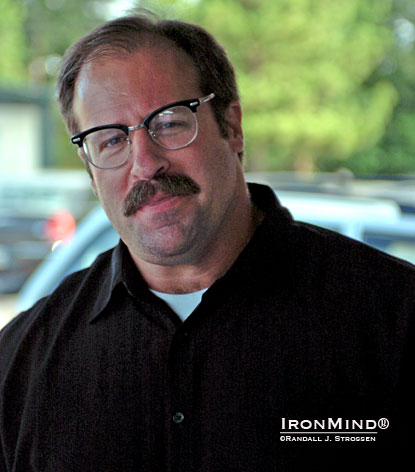 Yury Vlasov's brother? No, but like the famous former Soviet weightlifter, Steve Jeck is strong, cerebral and wears the right kind of glasses. IronMind® | ©Randall J. Strossen.


Maybe you've been following some of the discussions on the IronMind Forum about personal trainers as well as what should be the core motivator for your training - if so, this gem by Jeck will feel right at home.

So, from the IronMind homepage, go to the Training Articles menu, select Steve Jeck's "From the Quarry" and navigate down to Solitude, or just click here.

###

Want to talk strength? Join the IronMind Forum!

You can also follow IronMind on Twitter.