Start List Announced for the IHGF World Amateur Highland Games Championships
IHGF vice president Francis Brebner has released "the official line up of top amateur ranking athletes that will be competing in this year IHGF World Amateur Highland Games Championships to be held in Spokane Washington on the 5th of August 2011.|"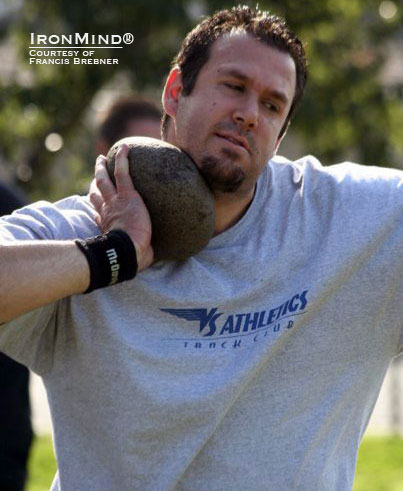 California's Jon O'Neil will be competing in the 2011 IHGF World Amateur Highland Games Championships. IronMind® | Photo courtesy of Francis Brebner.


"Selections for the IHGF Woman's World Amateur Highland games to be hosted by Spokane Games also to be released soon," Brebner told IronMind.

"Jon MacKenzie athletic director for the Spokane games along with assistant Beth Harper are very happy with the way things are shaping up for the big event regarding sponsors and will be pulling out all the stops to make this years Worlds in Spokane one for all athletes to remember," said Brebner.

Scotland - Ewan Fraser
Belgium - Jimmy De Wall
Canada - Josh Goldthorp
Japan - Kengo Kubota
Hungary - Adam Daraze
France - Amine Amroun
Germany - David Frey
Austria - Martin Schiller
USA - Andy Vincent
USA - Matt Vincent
USA - Jon O'Neil
USA - Spencer Taylor

###



The IronMind Forum: discuss this article, talk strength, get help with your training.

You can also follow IronMind on Twitter.