Squat Jerks: What Are They and How to Do Them?
Squat jerks always light up the audience and sometimes they produce gold medals for weightlifters, but you are probably wondering where did they come from and how do you do them?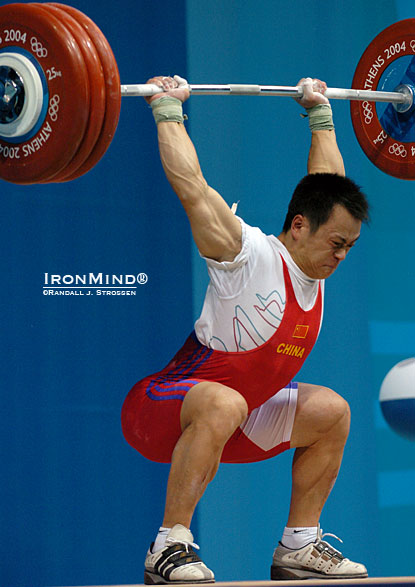 69-kg Zhang Guozheng (China) nailed this 187.5-kg squat jerk en route to his gold medal performance at the 2004 Olympics. Zhang and his teammate, Shi Zhiyong, also a squat jerker and a 2004 Olympic gold medalist, were the headliners at the IronMind Invitational at the 2005 Arnold, where strongman competitors Odd Haugen and Svend Karlsen were glued to the Expo stage waiting to see them squat jerk. IronMind® | Randall J. Strossen photo.


Three-time US Olympic weightlifting team coach Jim Schmitz walks through the recent history of the lift, as well as describing its challenges, rewards and top performers.

From the Training Articles button at the top of the IronMind home page go to Jim Schmitz on the Lifts or click this link to go directly to Squat Jerk—What Is It and Why Do It? by Jim Schmitz.

###



Want to comment on this article or just want to talk strength? Join the IronMind Forum!

You can also follow IronMind on Twitter.