Spring Cleaning Sale at IronMind
IronMind is doing some spring cleaning in its warehouse—and that means many more items have been added the Specials pages in the IronMind e-store.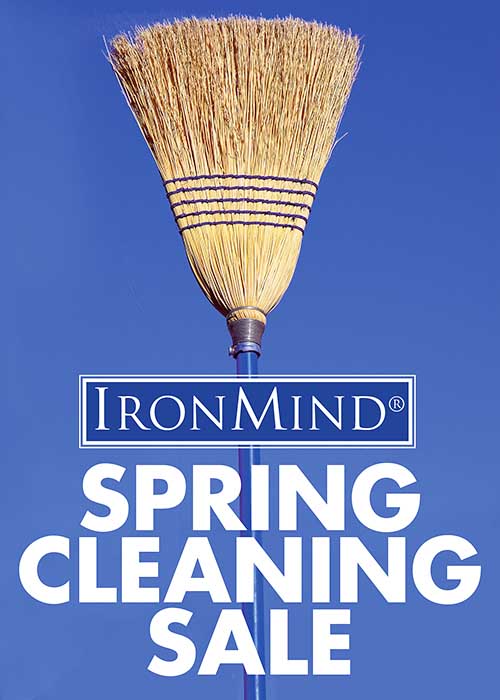 We're cleaning up our warehouse, so save money on some of your favorite IronMind products. 



Sale items might be 1) cosmetically blemished but fully functional products; 2) prior models of current products; and 3) items on the discontinued list that are in brand-new condition but are on close-out status. Any way you slice it, you get IronMind's signature "Tools of the Trade for Serious Strength Athletes™" at a reduced price.

Jump onto the Specials page of the IronMind e-store and dig through the bargains: have fun looking at what's there, get some top quality IronMind products, and save money at the same time.

Limited quantities: first come, first served.


### 



The IronMind Forum: discuss this article, talk strength, get help with your training.

You can also follow IronMind on Twitter.