Snatch, Clean & Jerk: Focus on Your Feet
This month the column Jim Schmitz on the Lifts focuses on the feet and how to use them wisely on the Olympic lifts-whether you are doing snatches, cleans or jerks, your feet are where it all begins.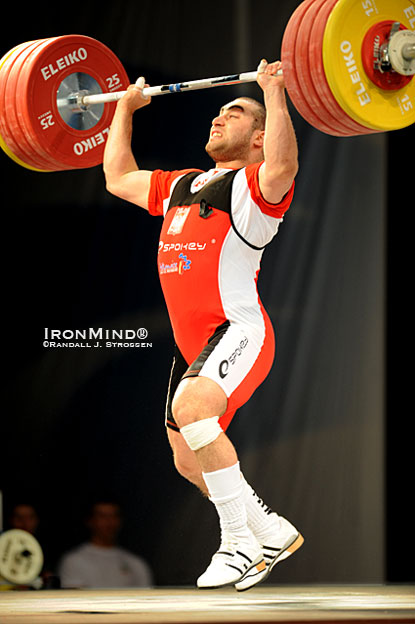 Feet flying, 94-kg Arsen Kasabijew (Poland) splits under this 211-kg jerk at the 2010 European Weightlifting Championships. The feet are the focus of this month's column by Jim Schmitz, a three-time coach of the USA Olympic weightlifting team. IronMind® | Randall J. Strossen photo.


You might never have lifted at Jim Schmitz's Sports Palace gym in San Francisco or been on any of the three Olympic teams he coached, but no matter, because here's a way you can tap into his expertise: Go to the IronMind® homepage and under the Training Article button, click on Schmitz on the Lifts or go directly to "The Feet" by Jim Schmitz.


Want to talk strength? Join the IronMind® Forum!

You can also follow IronMind® on Twitter.