Slovak Strongmen: Competition at Trencin Castle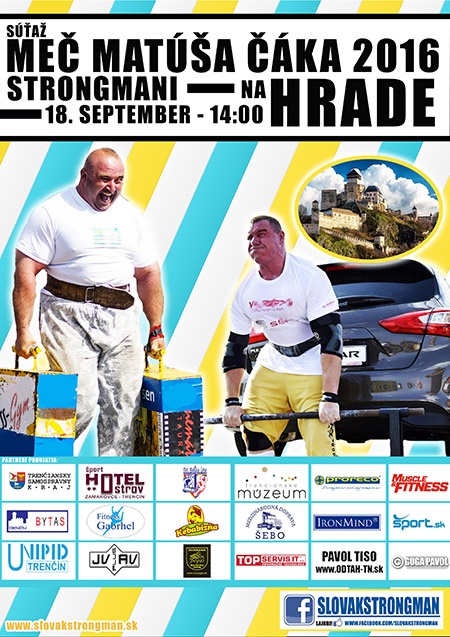 "This Sunday 8  European strongman athletes will meet at the Castle in Trencin (Slovakia) and fight for the trophy Sword Matus Cak," Pavol Guga General Manager, SASIM, reported to IronMind today.

"This historic event started in 2000 and this will be its 16th chapter.

"Here is is official start list, and the event:


Athletes
Rafal Kobylarz - Poland
Čestmír Šíma - Czech republic
Erik Karácsondi - Hungary
Volodymyr Cyfra - Belarus
Nemanja Tasič - Serbia
Roladn Knoll - Austria
Igor Petrík - Slovakia
Branislav Golier - Slovakia

Events
Log lift 135kg
Farmer's walk 150kg + sword 150kg
Apollons deadlift 300kg for reps
Tire flip 400kg
Atlas stones 150kg for reps

"And if you like to see a video from last year's competition, please follow this link," said Guga. 

                                       ###

You can also follow IronMind on Twitter and on Facebook.                        



Want to talk grip, strongman, weightlifting . . . everything strength? Visit the IronMind Forum.