Sin City Strongman Challenge
When IronMind broke the story on the amateur World's Strongest Man program, Callie Marunde Best was the first person to contact us–eager to meet Michael King and talk about getting launched in Las Vegas.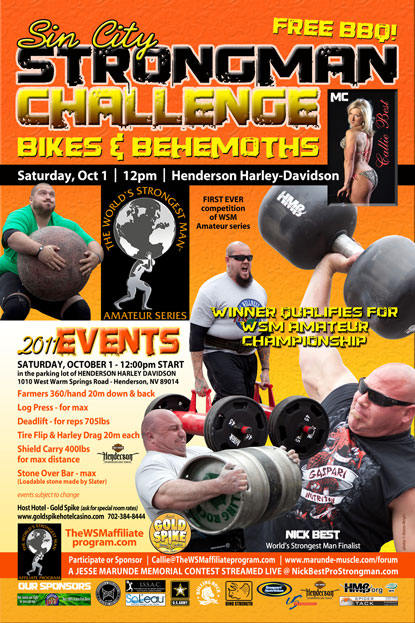 The Sin City Strongman Challenge: Bikes, Behemoths and Free BBQ! IronMind® | Courtesy of Callie Marunde Best.

And pegging another amateur WSM first, Marunde Best has announced the first affiliated contest, the Sin City Strongman Challenge, set for Las Vegas on October 1.

###

The IronMind Forum: discuss this article, talk strength, get help with your training.

You can also follow IronMind on Twitter.