Shaw, Wildauer, Hicks, Shivlyakov . . . WSM on CBS Sports Tonight
"On paper, Brian Shaw had to be a huge favorite to win Group 5 entering the competition," IMG's Tim Kowalski, producer of the World's Strongest Man, told IronMind, "but second place figured to be a real battle."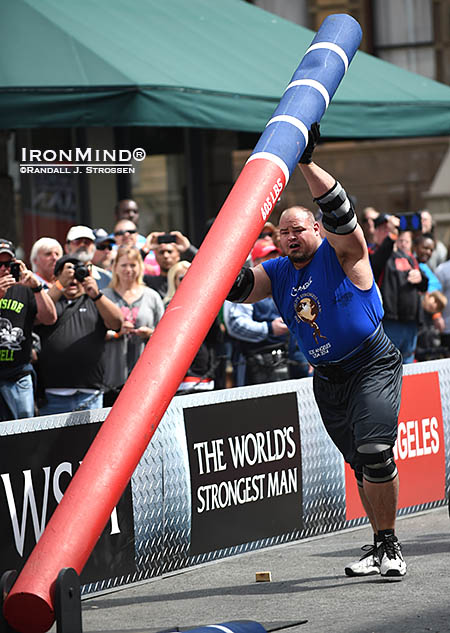 Brian Shaw on the Fingal's Fingers at the 2014 World's Strongest Man (WSM) contest. IronMind® | Randall J. Strossen photo


"You had guys like Graham Hicks and Martin Wildauer looking for their first real breakthroughs after being close previous years. And then there's Mikhail Shivlyakov, the rookie from Russia. No one knew too much about him but you had to figure a guy that had served in the Russian military wouldn't be backing down from anyone," Kowalski said.

Only two men from Group 5 will advance to the finals, so tune in to CBS Sports at 9:30 pm (Eastern time) tonight to follow the action in the Group 5 qualifiers for the 2014 World's Strongest Man contest.

###



Want to talk strength? Join the IronMind Forum.

You can also follow IronMind on Twitter and on Facebook.