Setting the Stage for MHP SCL Stage Seven
With the MHP Strongman Champions League reaching the midpoint of its 2014 season, Aryn Lockhart sets the stage for this weekend's competition in Portugal, including a summary of the SCL scoring system.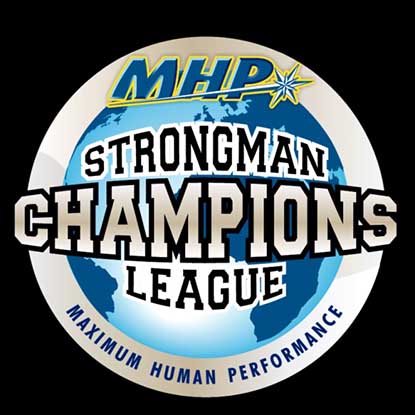 This weekend, in Portugal, MHP Strongman Champions League celebrates its seventh competition of the season—featuring top strongman competitors in the sport's largest international tour. IronMind® | Artwork courtesy of SCL


MHP Strongman Champions League Portugal: Understanding SCL Standing
by Aryn Lockhart
Strongman Rage

As ten of the strongest athletes converge upon Portugal, Strongman Champions League is in full swing with stage seven occurring this weekend. Sun, sand, beach and pools are the perfect backdrop in a nonstop, two-day event. The competition will take place in two different cities. Portugal is the half-way mark of the series and the competition couldn't be closer.

Currently Hafthor Bjornsson (75pts) holds the overall lead, but Ervin Katona (71pts) is only four points away in second and Martin Wildauer (63pts) is making gains with each competition trailing behind Katona a mere seven points.

Here's a brief summary of how to keep track of your favorite athletes. SCL rankings are very clear-cut. SCL points are awarded for each stage based on placing.
| | |
| --- | --- |
| Place | Points |
| 1. | 25 |
| 2. | 18 |
| 3. | 15 |
| 4. | 12 |
| 5. | 10 |
| 6. | 8 |
| 7. | 6 |
| 8. | 5 |
| 9. | 4 |
| 10. | 3 |
| 11. | 2 |
| 12. | 1 |

Cumulative points determine the rankings over all the stages. In the end, the better the athlete places in the competition and the more stages he competes in, the higher he will move in the overall rankings. The finals will be held in Malaysia on 8 and 9 November and this competition is worth double points. The very best world athletes compete in the Strongman Champions League and as the series progresses, the top athletes are moving throughout the leader board jockeying for position with every new competition.

With Hafthor Bjornsson in Italy with Zydrunas Savickas for the Guinness World Record Show, the remaining athletes are working on their strategies to make significant gains in his absence. Keep track of your favorite athletes on www.strongmancl.com as they go head to head in the fight for the leader shirt.

Portugal events:

Truck Pull
Log lift reps
Frame walk
Deadliest
Wheel flip
Forward Hold

The athletes competing in the SCL Portugal are:

1. Ervin Katona - Serbia
2. Lauri Nami - Estonia
3. Dainis Zageris - Latvia
4. Martin Wildauer - Austria
5. Simon Johnston- Wales
6. Bjorn Solvang - Norway
7. Sergio Fernandez - Spain
8. Marcos Ferrari - Brazil
9. Aderito Santos - Portugal
10. Luis Batista – Portugal

###



Want to talk strength? Join the IronMind Forum.

You can also follow IronMind on Twitter and on Facebook.