Sergey Bogotopov Certifies on the Captains of Crush No. 3 Gripper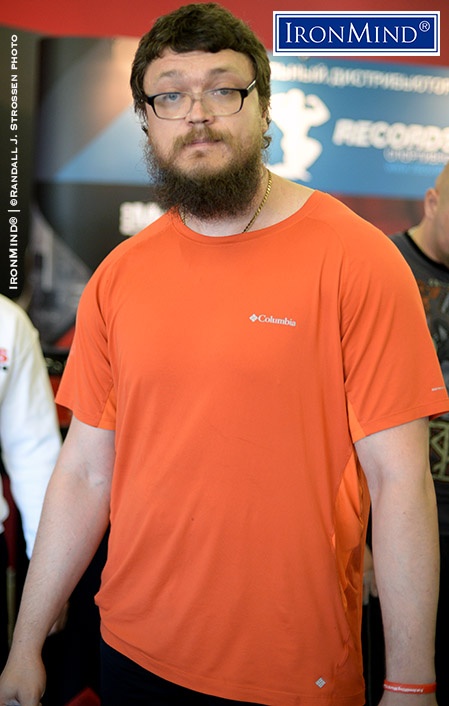 Last but by no means least of the men who proved their prowess by officially closing the Captains of Crush No. 3 gripper in St. Petersburg, Russia over the weekend was Sergey Bogotopov.



36-year old Sergey Bogotopov is married with two daughters and works as the chief of cost estimation in an electrotechnical company.
"I started training with grippers three years ago," Bogotopov told IronMind. The first gripper I bought was the Captains of Crush (CoC) No. 2 and I closed it at once. I had the No. 3 and in approximately a year, I began to close it, but not every time. Always, I close grippers without a set. I train with them no more than once in 3–4 weeks."

Congratulations, Sergey: your success earned you a place on the official CoC No. 3 gripper certification list!

And with thanks once again to Dmitriy Sukovarov for refereeing what is the world record of successful official attempts on a Captains of Crush No. 3 gripper at one location: another piece of grip strength history made at the 2015 WAA Armlifting World Championships.
 
                                               ###


You can also follow IronMind on Twitter and on Facebook.                      



Want to talk strength?  Join the IronMind Forum.