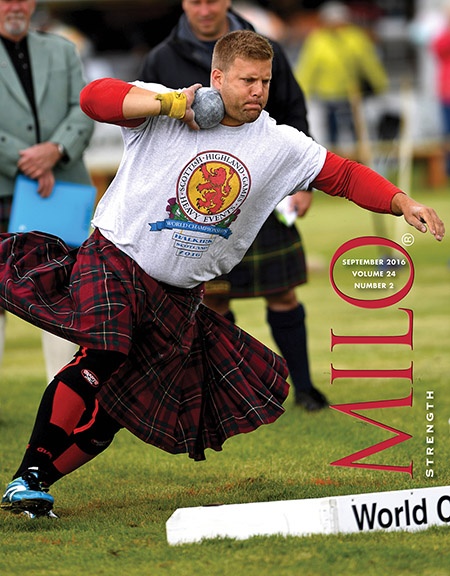 Time to fire it up and post some PR performances, and the September 2016 (Volume 24, Number 22) issue of MILO is packed with the information and inspiration that will help you make this happen.

MILO, the strength world's premier publication, is in its 24th years of covering weightlifting, strongman, Highland Games, grip and much more. MILO covers contests, profiles competitors and gives you the training information to help spark your next round of gains.

Please follow this link for the complete table of contest for the September 2016 issue of MILO.


                                                                    ###



Follow IronMind on Twitter and on Facebook.


Want to talk strength? Visit the IronMind Forum: Strongman, grip, Highland Games, Olympic lifting, stones and more.