Scott Rider Wins the Callandar Highland Games
IronMind doesn't have a full report on the action at the 2010 Callandar Highland Games, but we do know that Scott Rider edged out Gregor Edmunds in a close clash to win the overall title.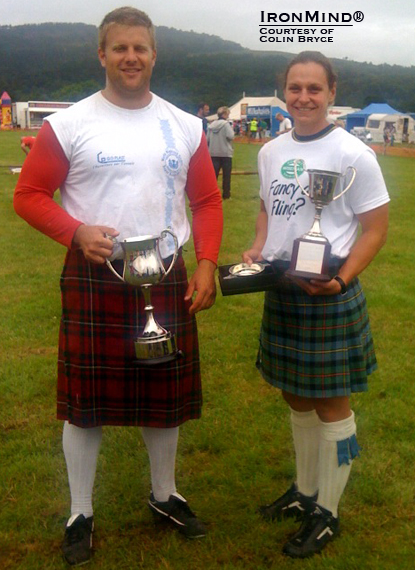 Scott Rider won the overall men's title at the Callandar Highland Games and Adriane Blewitt won the women's World Caber Championships. IronMind® | Photo courtesy of Colin Bryce.


Colin Bryce, who was on the field in Scotland, told IronMind®, ". . . World Caber for women was won by Adriane Blewitt. And Scott Rider pips [Gregor] Edmunds by a point with a final throw of the 56 for distance to take the win. Sebastian [Wenta] was third."




Want to talk strength? Join the IronMind® Forum!

You can also follow IronMind® on Twitter.