Scott Rider Wins in Halkirk: Webster Highland Games World Championships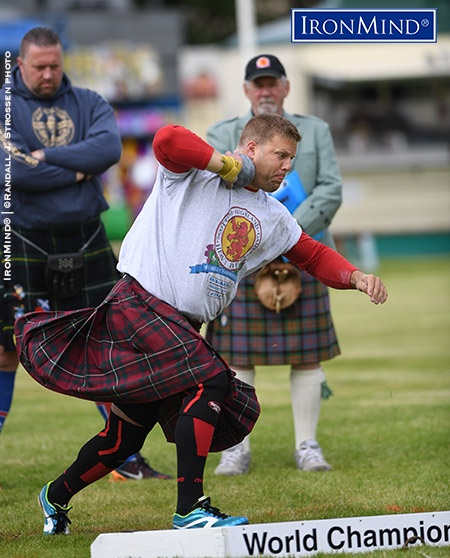 Scott Rider Bests the Best at the Webster Worlds
by Elizabeth M. Hammond

Reporter-at-large, IronMind



Scott Rider, England's pride in the Highland Games, won the 2016 World Heavy Events Championships at Halkirk, Scotland. Besting the field of the top heavies in the world, Rider came out of the chute winning both stone events, the open and the Halkirk (Braemar-style), and held on to a healthy lead throughout the competition.



Rider also won the 22-lb. hammer and placed in the top three on all other events, enabling him to fend off threats from defending world champion Dan McKim (second place) and past world champion Matt Vincent (third-place), both USA and who both started slowly in the stones and were not able to regain momentum to overtake Rider. 



Quiet and consistent, Rider, who has won the coveted Braemar Highland Games, also took the SHGA world champions title for the fourth year in a row at the Loch Lomond Highland Games two weeks prior, and his victory in Halkirk cemented his standing as a top heavy contender. 



Vlad Tulacek (Czech Republic) commended himself well, taking fourth in the 2016 World Heavy Events Championships, which was run Scottish-style in one day, with the eight events following each other—boom, boom, boom—in a well-run fashion under the steady hand of Jamie Gunn (brother of famed Highland Games athlete Alistair Gunn, also on hand) and a crew of capable volunteers that included international judge Steve Conway (USA) and the venerable, indomitable David Webster OBE.
                                                                       ###



Follow IronMind on Twitter and on Facebook.


Want to talk strength? Visit the IronMind Forum: Strongman, grip, Highland Games, Olympic lifting, stones and more.