Schmitz on the Lifts: The Power Clean
It's a staple for many and a scourge to some, but chances are if you're a serious strength athlete at least some portion of your training will focus on the power clean, so you might as well learn how to do them correctly.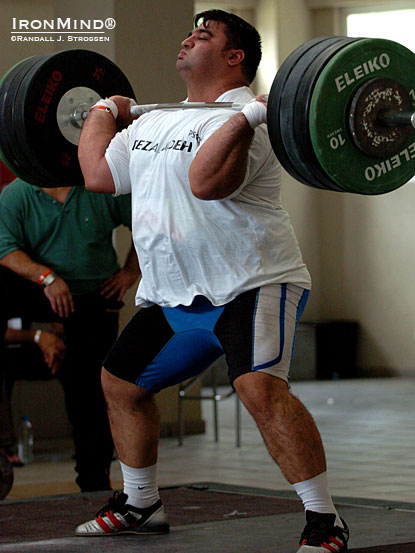 Two-time Olympic gold medalist Hossein Rezazadeh made a 200-kg power clean look light as a feather in the training hall at the 2006 World Weightlifting Championships (Santo Domingo, Dominican Republic). IronMind® | Randall J. Strossen photo.


Three-time coach of the USA Olympic Weightlifting team, Jim Schmitz has seen a lot of power cleans during his career as an athlete, coach and administrator—some light and some some heavy; not to mention the good, the bad and the ugly.

If you want yours to be good and heavy, read up: go to the Training Articles button at the top of the IronMind home page, select Jim Schmitz on the Lifts or click this link to go directly to The Power Clean.

###



The IronMind Forum: discuss this article, talk strength, get help with your training.

You can also follow IronMind on Twitter.