Schmitz on the Lifts: "The Manly Military Press"
Three-time USA Olympic weightlifting team coach Jim Schmitz says "The military press is an excellent exercise and lift for developing strength and muscle throughout your entire body, especially the upper body," so isn't it time you gave it the special attention it deserves?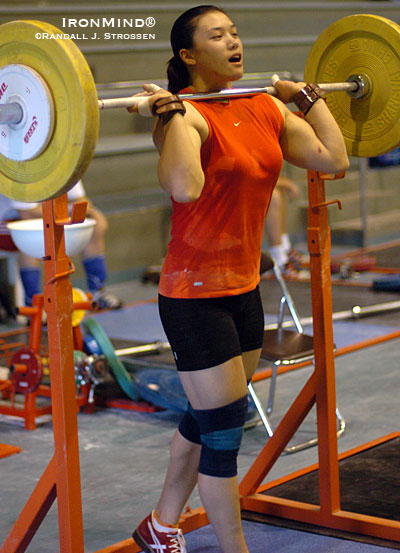 Jim Schmitz calls his latest training article "The Manly Military Press," but overhead pressing isn't just for men: Cao Lei does some military presses in the training hall at the 2007 World Weightlifting Championships, where she continued her string of victories. The next year Cao Lei became the Olympic champion, as well. IronMind® | Randall J. Strossen photo.


Get the inside story on how to put the military press to good use in your own training by going to the Training Articles button at the top of the IronMind® home page and selecting "Schmitz on the Lifts," or go directly to the Jim Schmitz "Schmitz on the Lifts" index page.