Schmitz on the Lifts: Power Zones
Olympic weightlifting coach Jim Schmitz says, "Your 'power zone' is your ideal bodyweight for your best physical performance in your chosen sport."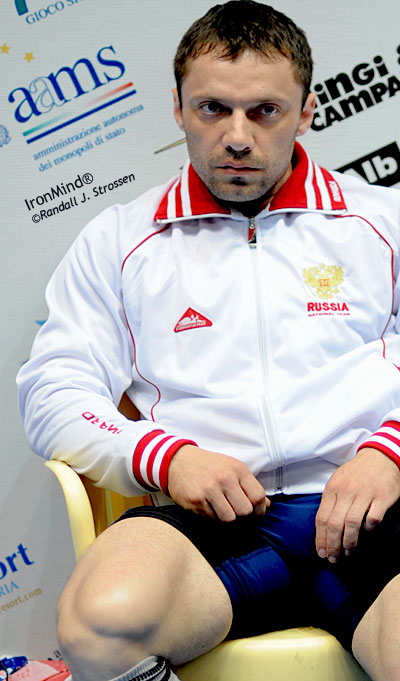 Whatever their various sizes and shapes, most top Olympic-style weightlifter have bulging quads. This is 77-kg competitor Oleg Perepechenov (Russia) in the warmup room at the 2008 European Weightlifting Championships. IronMind® | Randall J. Strossen photo.

Whether you think this merely sounds like an intriguing concept or recognize that it might be a key to unlocking your next round of gains, be sure to read the latest "Schmitz on the Lifts" - you can also go to the Training Articles button at the top of the IronMind® home page.