Schmitz on the Lifts: Clark as a Verb
American weightlifting Ken Clark made his mark on the lifting platform, but how was it that his name was turned into a verb in the lifting world?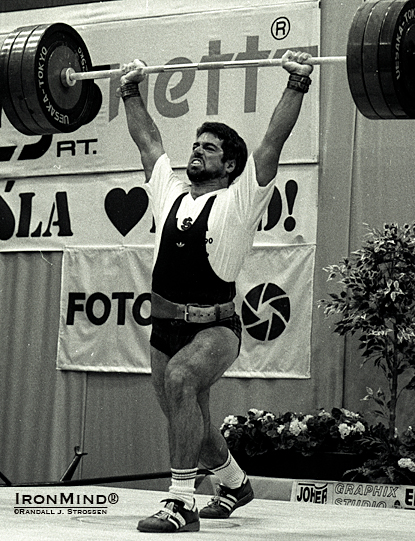 Ken Clark in his farewell meet, the 1990 World Weightlifting Championships (Budapest, Hungary). IronMind® | Randall J. Strossen photo.


Three-time Olympic weightlifting coach Jim Schmitz tells the story, so follow the Training Articles menu on the IronMind home page to Jim Schmitz on the Lifts or click here for a direct link to He Clarked It! by Jim Schmitz.

###


Want to comment on this article or just want to talk strength? Join the IronMind Forum!

You can also follow IronMind on Twitter.