SCL–Latvia on Sunday, TV Broadcast of SCL Holland on Monday in USA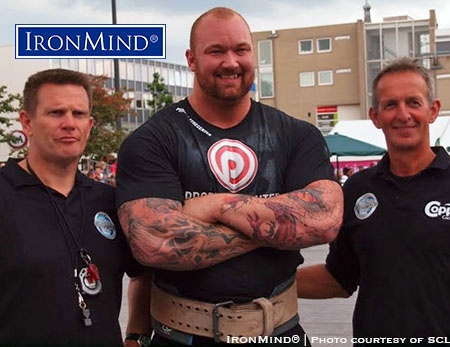 This weekend, MHP Strongman Champions League (SCL) will be in Latvia, returning "to the place where it all began," Marcel Mostert told IronMind today; and for American strongman fans who have been clamoring for more strongman TV coverage in the US, watch for SCL–Holland on Universal Sports on Monday.

"Eight years ago, the first SCL show we ever did, was in Latvia and it's great to be back in in Latvia and see our old friends. Latvia is the country of famous strongman competitors like Raimunds Bergmanis, Agris Kazelniks and Dainis "Titan" Zageris," said Mostert, who, along with Ilkka Kinnunen, co-founded Strongman Champions League (SCL) in 2008.  "Titan will compete here against the SCL Leader Krzysztof Radzikowski, and the famous Lithuanian strongman Vidas Blekaitis.


"The competition is outside on Sunday, 28 June, and it promises to be 26 degrees (C), which is about 79 F.


"With a strong field, nice events like power stairs, weight for height and log lift, it will be another spectacular and strong show in Latvia by the professional league, the MHP Strongman Champions League.

"Also, on Monday we will also be on various TV channels around the world, including Universal Sports in the USA:

6:00 PM - MHP Strongman Champions League Holland - Episode 5 with 'The Mountain' Hafthor Bjornsson in a spectacular role," Mostert said.

                                                          ###



You can also follow IronMind on Twitter and on Facebook.                        



Want to talk strength?  Join the IronMind Forum.