SCL Bulgaria–Farmer's Walk World Record Attempt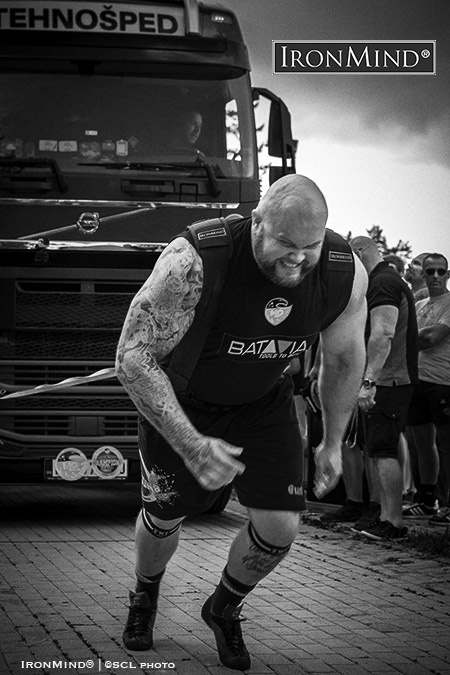 This coming weekend (July 23-24),  Bulgaria will host stage 7 of the MLO Strongman Champions League (SCL) and the predicted 33/90 degree temperatures will be the perfect match for red hot performances that will include an attempt to break the world record in the 400-kg farmer's walk.



The current record for that event (200 kg per hand, 20.67-meter carry) is held by Iceland's Stefan Solvi Petursson (set in China last year in an SCL/Guinness records event) and the battle will have to take place without the mighty Icelander, who is recovering from a torn Achilles tendon, Mostert told IronMind.

"Besides this really spectacular strongman event, there will be also another event in a new format: The Yoke race for Max.

"So without double belts,and  sleeves, the MLO Strongman Champions League will have the ultimate raw strongman back in its World Series, and with athletes like Matjaz Belsak, Dainis Zageris, Stoyan Todorchev, Bjorn Solvang and Alex Moonen, who just won the Dutch nationals, it will be a serious battle for the points in the world ranking.


"Krzysztof Radzikowski and J-F Caron are still in the top 5, but will have to fear for these hungry wolves in the World Series of Strongman.

"It will be again a serious heavy battle for the ranking points and the world title later this year. Watch for the results on SCL and IronMind," said Mostert.

                                        ###



You can also follow IronMind on Twitter and on Facebook.                        



Want to talk grip, strongman, weightlifting . . . everything strength? Visit the IronMind Forum.