S.W.A.T Magazine: Grip Strength Could Save Your Life
With its focus on "weapons, tactics and training for the real world," it's a given that S.W.A.T. magazine would recognize grip strength can be a matter of life or death.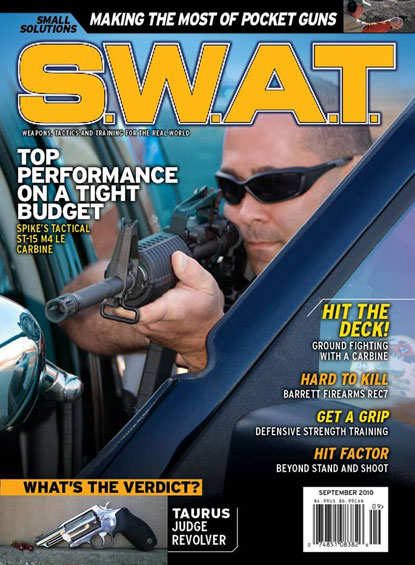 Jess Banda's article "Get A Grip" in the September issue of S.W.A.T. magazine makes it clear: Grip training can save your life or someone else's. IronMind® | Cover image copyright 2010 S.W.A.T. magazine. All rights reserved. Reprinted by permission of S.W.A.T. magazine.


When it comes to "apprehending, restraining and detaining a subject, your hands are your first point of contact," Banda points out, so if things go south, "the strength of your forearms, hands and wrists will be the difference between going home at the end of your shift and becoming a statistic."

IronMind® thinks this sounds like on-target advice, and Banda's article explains everything from the role of pinching plates to crushing grippers. For full details, including subscription information, please visit the official S.W.A.T. magazine website.



Want to talk strength? Join the IronMind® Forum!

You can also follow IronMind® on Twitter.