Ryan Vierra: Sixth Highland Games World Championships Title Will Have to Wait
Ryan Vierra has won the Highland Games World Championships five times and had been eying number six this year, but that will have to wait.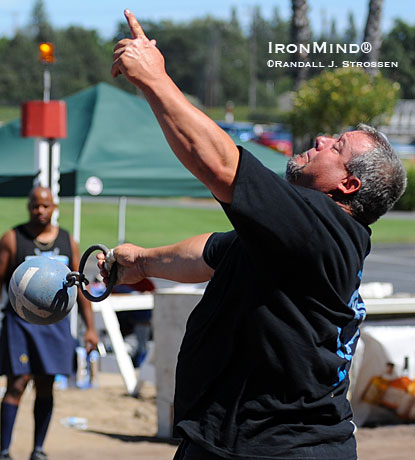 Ryan Vierra on the 56-lb. weight for height at the 2009 Pleasanton Highland Games. IronMind® | Randall J. Strossen photo.


"Ryan Vierra, who was looking forward to competing in one last Highland Games world championships this year, has has decided to withdraw from the lineup as he feels that more time would be needed to produce the winning form which he has shown in the past and he would rather see another contender form the USA given the opportunity instead," Francis Brebner told IronMind®.

Ryan Vierra - along with Geoff Capes, Jim McGoldrick and Matt Sandford - has won five Highland Games world championships, and he'd hoped that he could add one more to the win column this year. Vierra said that even if it won't be this year, he has not ruled out "giving the title one more shot in the future if he can get his numbers back up there," Brebner said.