Rolling Thunder Pull-ups: World Records Now Official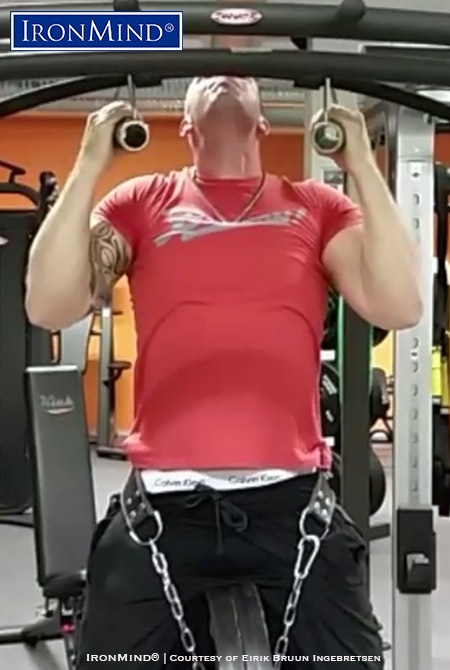 Danish rock climber Peter Mortensen put this move on the map when did a one-arm pull-up on a Rolling Thunder, and when Finnish grip leader Kimmo Kokko recently asked about making Rolling Thunder Pull-ups a feat recognized by IronMind for world record purposes, we had to agree that the time had come.

The Rolling Thunder established itself as the benchmark test for thick bar, one hand deadlifts, but it's equally daunting for pull-ups—something already well known to leading competitors in OCR, arm wrestling and rock climbing, for example, so if you're an aspiring American Ninja Warrior, the Rolling Thunder (along with a couple of Captains of Crush grippers) is your go-to grip training tool and what you'll be doing with it is pull-ups.

Having gone through a trial period—testing and fine tuning both the rules and how performances would be judged—IronMind has just ratified the first two official world records for Rolling Thunder Pullups: congratulations, Eirik Bruun Ingebretsen and Thomas Larsen!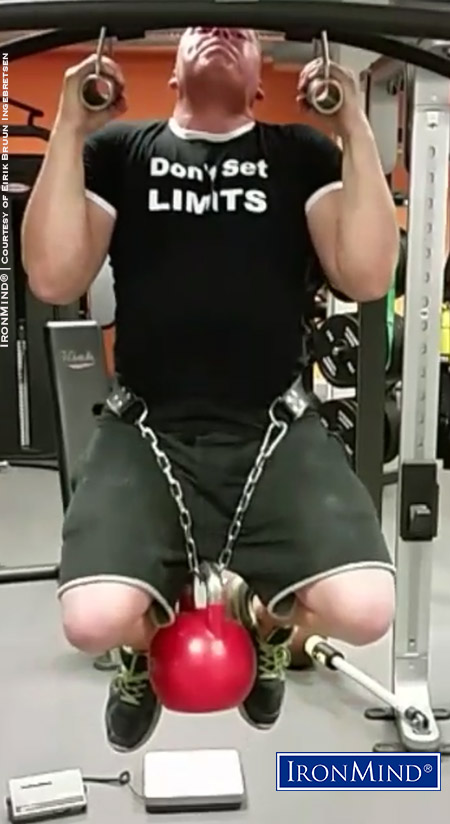 Eirik Bruun Ingebretsen set the inaugural world record for Rolling Thunder pullups, with a total weight of 150.90 kg. IronMind® | Image courtesy of Eirik Bruun Ingebretsen

                                                      ###


You can also follow IronMind on Twitter and on Facebook.                        



Want to talk grip, strongman, weightlifting . . . everything strength? Visit the IronMind Forum.