Rolling Thunder Debuts in Red Square
"Today was a very interesting milestone in the history of IronMind in Russia," AerRus's Oleg Chernov said on Sunday.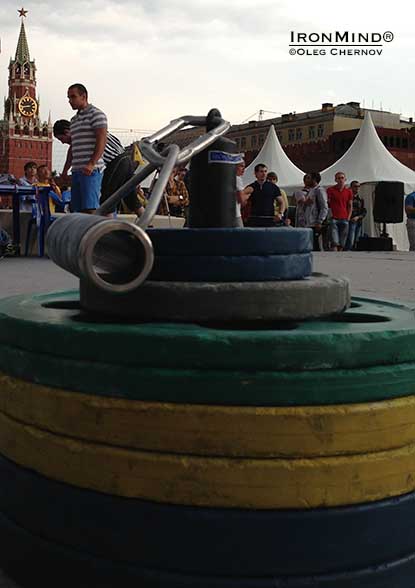 Under the auspices of the the Russian Armsport Association and the WAA (World Armlifting Association), the IronMind Rolling Thunder, a world standard for grip strength, made its debut in Moscow's Red Square yesterday. IronMind® | Oleg Chernov photo.


"We sponsored a little tournament in armwrestling and armlifting [competing on the Rolling Thunder], held by Russian Armsport Association and World Armlifting Association.

"The interesting thing about it is that the tournament was organized in the middle of Red Square, in the very heart of Russia," Chernov said.

While Russia has produced some formidable performances on both Captains of Crush grippers and on the Rolling Thunder, on this occasion Chernov said, "This tournament was not weight result oriented. It was more about making public presence of the sport, and gaining public interest."


 ### 



The IronMind Forum: discuss this article, talk strength, get help with your training.

You can also follow IronMind on Twitter.