Redwood Empire Weightlifting Championships
Head to California's wine country this Saturday for some good weightlifting and a lot of fun - Myles Ahead Fitness is holding its third annual Redwood Empire Weightlifting Championships in Cotati's La Plaza Park, where meet director Freddie Myles says you should expect, "Big crowds, big lifts, BBQ, beer and sunshine."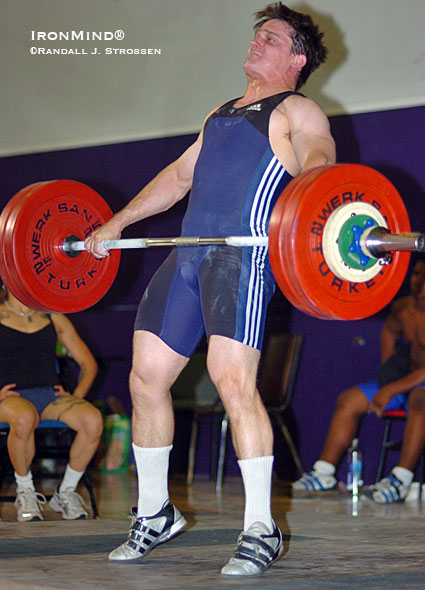 Freddie Myles, who holds the Pacific Weightlifting Association men's snatch record in both the 85- and 94-kg categories, is the meet director for this coming weekend's Redwood Empire Weightlifting Championships. IronMind® | Randall J. Strossen photo.

The Pacific Weightlifting Association (PWA) has a long, prestigious history in American weightlifting and it has produced some of the USA's top international weightlifters, along with some of the sport's leading administrators. And if you're new to Olympic-style weightlifting, here's a chance to see a terrific, fun meet - set in Northern California's famed wine country.

For the start list, please visit the Myles Ahead website, and for the schedule/driving directions, please go to the Redwood Empire Weightlifting Championships page.