Queen of the Castle Start List
"Our entry list is more than respectable," Jyrki Rantanen told IronMind, referring to his 2012 Queen of the Castle strongwoman contest.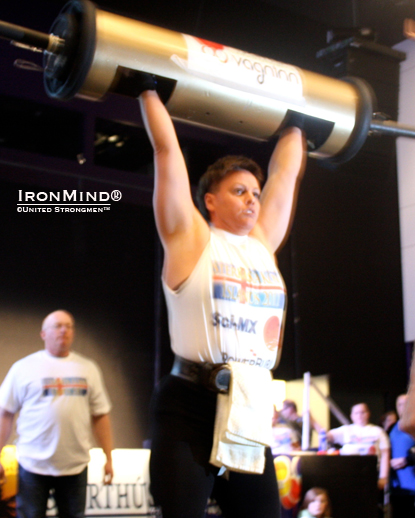 Bryndís Ólafsdóttir dominating the log at the 2011 Iceland's Strongest Woman contest. IronMind® | Photo courtesy of United Strongmen™.


"The Finnish ladies are represented with many good names, starting from the current Rolling Thunder world record holder Jaana Tanner and the international part is coming from other Scandinavian countries; the reigning Iceland´s Strongest Woman Bryndís Ólafsdóttir is coming to challenge our ladies and I´m sure she won´t be able to have that much domination as she did in last years Icelandic champs. Another international star comes from Sweden, World´s Strongest Woman runner-up Anki Öberg is coming back to the business after having a child about a year ago.

"I can see this as a great practice before United Strongmen™ Women´s World Championships, which will be held also in Hameenlinna in the end of November," Rantanen said.

Tickets are on sale, and with over a week to go before the deadline, more top strongwoman competitors still have a chance to jump in.

###

The IronMind Forum: discuss this article, talk strength, get help with your training.

You can also follow IronMind on Twitter.