Power News Features [Strong] Women's Worlds
After experimenting with a variety of contest formats in a range of strength sports—including strongman, grip, Highland Games, powerlifting and strongwoman—United Strongmen announced that it will focus on strongwoman and 105-kg strongman this year.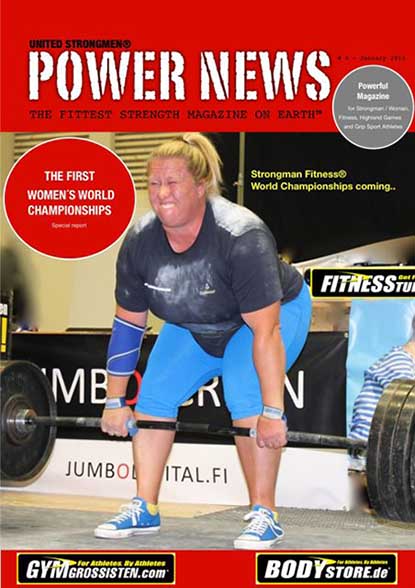 Kristin Rhodes (USA), who has been a major force in strongwoman competitions for over five years, and the most recent addition to her collection of titles was the 2012 US (as in United Strongmen) Women's World Championships. IronMind® | Image courtesy of United Strongmen.


Consistent with that goal, the 2012 Women's World Championships put on by United Strongmen is featured is the current issue of its digital magazine, Power News.

### 



The IronMind Forum: discuss this article, talk strength, get help with your training.

You can also follow IronMind on Twitter.