Philippi Sports Institute
Mark Philippi's state of the art training facility in Las Vegas is opening in a few weeks.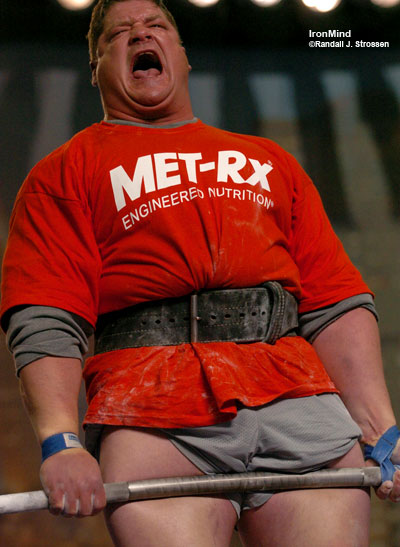 The Face of Strength: Mark Philippi pulls another winning deadlift at the 2004 Arnold Strongman. IronMind® | Randall J. Strossen, Ph.D. photo.
Known as one of the deadliest of all deadlifters in strongman and a big squatter, too, Mark Philippi is bringing his experience from powerlifting, strongman, and UNLV classrooms to help everyone interested in improved performance in sports, on the job and at play. Philippi's 9,000 square foot facility will have multiple training areas, so that whether you are interested in strongman, lifting, agility or cardiovascular fitness, there is an area dedicated to your speciality. And whether you're already at the top of your game or just starting off, you can find a happy home here: Philippi's background includes competing in seven World's Strongest Man contests and training high-profile professional athletes, and his new facility is open to people of all ages and experience/proficiency levels.