Paul Anderson Youth Home: 50th Anniversary Celebration
The Russians called him "a wonder of nature," and by any measure Paul Anderson was a physical marvel, and those gifts combined with innovative training techniques led to the highest honors in the strength world: he was an Olympic champion, a world champion and a world record holder in the sport of weightlifting.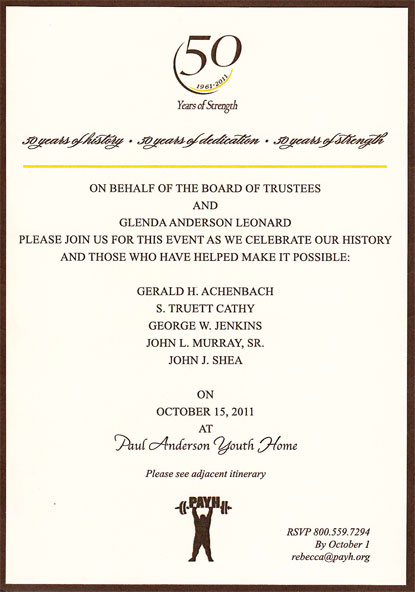 On October 15, 2011 the Paul Anderson Youth Home (PAYH) celebrated its 50th anniversary—here's to their next half century!


Following his amateur athletic career, Paul Anderson dedicated his life to helping youth and giving his Christian witness, with the Paul Anderson Youth Home being a living monument to his work.

This past weekend, the Paul Anderson Youth Home celebrated its 50th Anniversary in what Glenda Anderson called "a glorious day!" as guests enjoyed an afternoon touring the campus, sharing stories and hearing about the PAYH's "vision for the next 50 years."

###

The IronMind Forum: discuss this article, talk strength, get help with your training.

You can also follow IronMind on Twitter.