Pat Povilaitis on "Stan Lee's Superhumans" Tonight
Performing strongman Pat Povilaitis does a range of dramatic things in his shows and sticking his hand in a mountain lion trap will be featured on Stan Lee's Superhumans tonight on H2 (History Channel 2).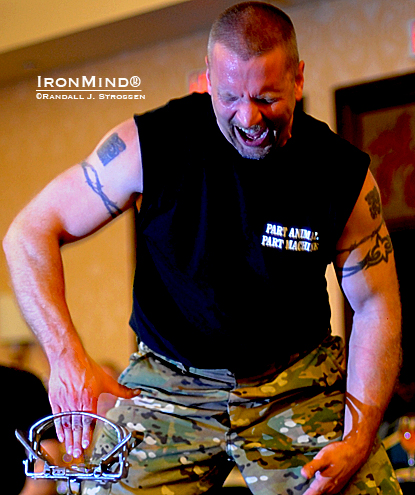 Pat Povilaitis shakes hands with a mountain lion trap at the 2008 AOBS dinner.  IronMind® | Randall J. Strossen photo.


The show is scheduled for 10:00 pm EST tonight and here's a link for more details.


                                                                                 ###



Visit the IronMind Forum: talk strength, discuss this story.  Strongman, grip, Highland Games, Olympic lifting, stones and more. 

You can also follow IronMind on Twitter.