PWA Weightlifting: 2008 Golden West Open This Weekend
FIT Barbell is hosting the 2008 Golden West Open on November 9, and besides presenting some top American weightlifters, this contest gives you a chance to be a part of "the longest-running weightlifting meet in the USA," said FIT Barbell's Rob Earwicker.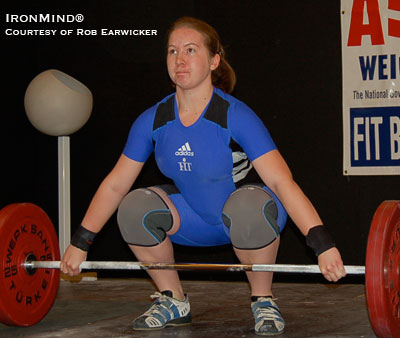 Among her distinctions in weightlifting, Kate Corbin holds all the PWA women's junior records in the 75-kg class. IronMind® | Photo courtesy of Rob Earwicker.

For full details, including how to watch this meet live online, please check the Golden West Open's official website.