PWA Weightlifting: 2008 Golden West Open
On November 9, FIT Barbell Club is putting on the 2008 Golden West Open - the "longest running weightlifting meet in the USA," Rob Earwicker told IronMind®.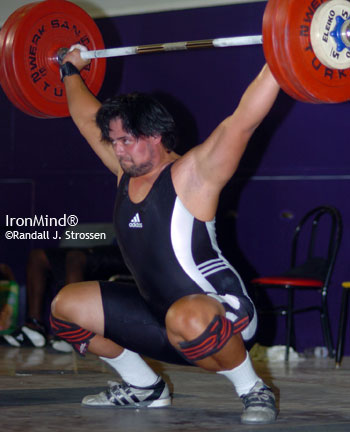 Second-generation PWA lifter Brian Wilhelm continues a family tradition of being big, fast and strong. IronMind® | Randall J. Strossen, Ph.D. photo.

And if you can't get to the meet in person, don't worry because Earwicker explained, "We are going to host the meet live online, so everyone around the world can watch."

Incidentally, as big as this meet is in itself, it is also a last-chance qualifier for the 2008 American Open, and it leads up to 2009 Junior Nationals, which FIT Barbell will be running in Daly City, California next March.