Omid Amiri Announces 2008 Tour Plans
ISA & ASA president Omid Amiri told IronMind that he is planning a five-stage strongman series this year, with competitions in Dubai, Thailand, Singapore, China and India.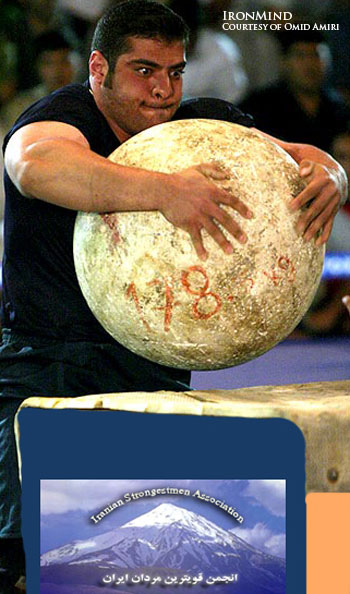 Omid Amiri is quick to praise Iranian strongman Farzad Mousakhani, who he sees as ready to take on the best in the world this year. IronMind® | Photo courtesy of Omid Amiri.


Mr. Amiri said that each stage would have US$30,000 in prize money, except the last stage, which would have US$50,000, and that "in each competition we have 12 of the best athletes from around the world and two Iranian athletes," one of whom would be Farzad Mousakhani, described by Mr. Amiri as the best strongman in Asia and capable of world class performances.

IronMind has no independent confirmation regarding these venues or the announced prize money, but interested parties might want to contact Mr. Amiri directly, via his website: www.asiastrongmen.com.