Olympics Bound: Send-Off Party for Weightlifter Melanie Roach Tonight
She's the top-ranked woman weightlifter in the United States, not to mention being the mother of three, and after sparkling performances at the 2007 World Weightlifting Championships and the 2008 Olympic Trials, Melanie Roach is headed to Beijing.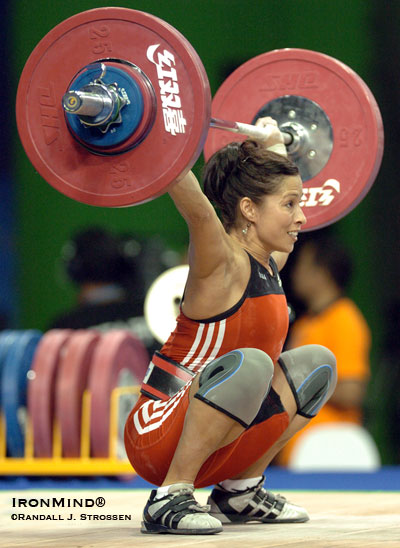 Melanie Roach (USA) ripped this 79-kg snatch, getting off to a perfect start at the 2007 World Weightlifting Championships in Chiang Mai, Thailand. Roach will be headed back to Asia for some more weightlifting shortly, only this time it will be Beijing, China, and the Olympic Games. IronMind® | Randall J. Strossen photo.

But first, there's a send-off party, and that's tonight, in Sumner, Washington, from 6 p.m. to 8:30 p.m. "Hot dogs, children/family activities & autographs!" For more details, please visit Melanie's website.