Olympic-Style Weightlifting: Halil Mutlu Video Clip
Halil Mutlu was about the size of an elementary school kid, but there was nothing small about the weights lifted by the three-time Olympic gold medalist in weightlifting.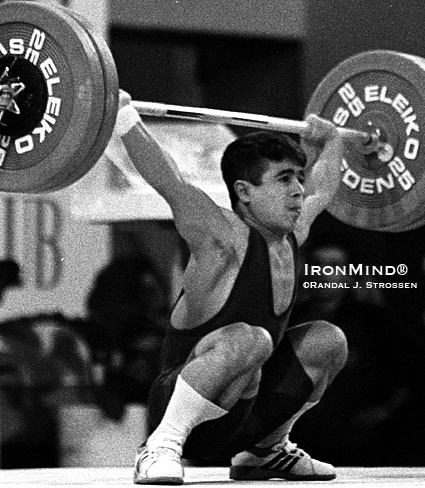 Halil Mutlu nailed this 130-kg snatch while competing in the 54-kg bodyweight class at the 1995 World Weightlifting Championships (Guangzhou, China). IronMind® | Randall J. Strossen photo.

Take a trip down memory lane and get some inspiration at the same time: IronMind® has just added a video clip of this lift to its Big Lift series on YouTube. Here's the direct link to the video.