Olympic Gold Medalist Matthias Steiner Coming to the '09 Arnold
Continuing their tradition of showcasing some of the world's best weightlifters at the Arnold Sports Festival, Jim Lorimer and Randall Strossen are pleased to announce that 2008 Olympic gold medalist Matthias Steiner (Germany) will be lifting on the main Expo stage as the headliner in the Arnold Invitational Weightlifting Exhibition organized and presented by IronMind®.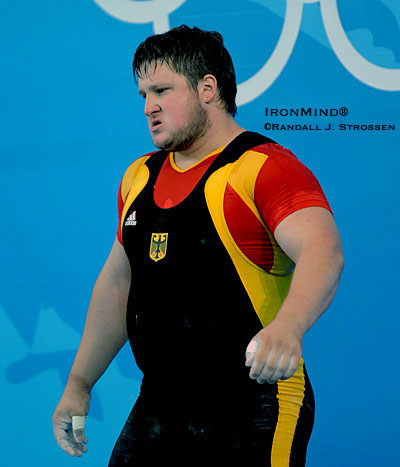 Matthias Steiner (Germany) gave everyone a reason to believe in miracles as he pulled off a victory at the Beijing Olympics that few would have believed was possible. IronMind® | Randall J. Strossen, Ph.D. photo.

Weightlifter Matthias Steiner didn't just pull off a stunning victory in the super heavyweight class at the 2008 Olympics, his win was considered one of the most dramatic of the entire Olympics - a made-for-Hollywood story about snatching, literally, victory from the jaws of defeat.