Olena Kiba Wins TV/Film Award
Olena Kiba won a prestigious award for her TV program World Finals of the Champions League in Kiev at the XII edition of Together, an international television and film festival.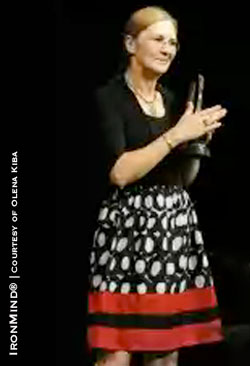 Olena Kiba on stage at the awards ceremony, where her program World Finals of the Champions League in Kiev was honored. IronMind® | Courtesy of Olena Kiba.


Kiba, well known in strongman circles for her role in developing the Ukrainian Federation of Strength Athletes, is also heavily involved in the TV production of related competitions.

Kiba won in the category roughly translated as "about sport, you—the world" at this festival held in Yalta, a Crimean city on the north side of the Black Sea Together is described as a magnet for television, film and music stars, and Kiba's recognition is a milestone for the strongman producer.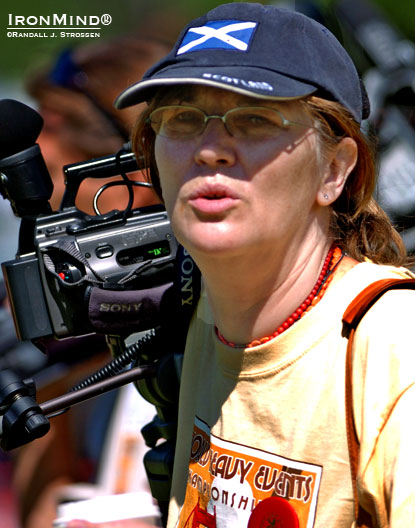 On the job: Olena Kiba came to Pleasanton, California in 2006 at the Highland Games World Championships, presented by the Caledonian Club of San Francisco. IronMind® | Randall J. Strossen photo.



 ###

The IronMind Forum: discuss this article, talk strength, get help with your training.

You can also follow IronMind on Twitter.