Old School Muscle Building . . . High Rep Olympics Lifts
Strength and conditioning specialist, and a MILO author to boot, Karsten Jensen recently created a program called Old School Muscle Building with The Olympic Lifts – High and Low Repetition Cluster Training.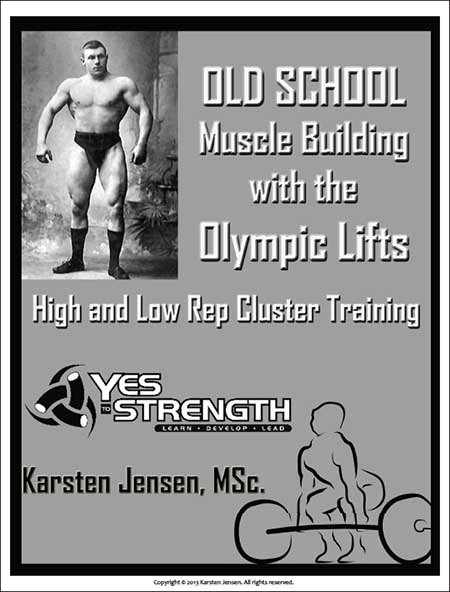 Old school, including some high-rep work on snatches and clean and jerks, for building muscle—that's what's in Karsten Jensen's latest training program. IronMind® | Artwork courtesy of Karsten Jensen.


"The high rep day is based on Peary Rader's original program, which is why I thought you might be interested," Jensen said. "I feel that the notion, often mentioned, that high rep Olympic weightlifting is dangerous, is misguided. It's about how it's done."

For full details on this program, please visit Jensen's website, Yes to Strength.

### 



The IronMind Forum: discuss this article, talk strength, get help with your training.

You can also follow IronMind on Twitter.