Northern Brazil Affiliates with IHGF
"Vilmar Oliveira, president of Brazil's Strongman Federation, has just affiliated with the IHGF and has been appointed the official IHGF representative for Northern Brazil," Francis Brebner told IronMind today.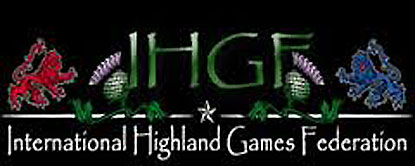 Northern Brazil has signed up with the International Highland Games Federation (IHGF), with the intention of adding Highland Games to a mix that includes strongman. IronMind® | Artwork courtesy of IHGF.


"Vilmar who has been involved with sports for over 38 years. He is the biggest strength promoter in Brazil and has been organizing televised national and international championships in the states of Rio Grande do SUL, Santa Catarina, São Paulo and Rio de Janeiro since 1997. He is also a promoter of powerlifting, and, himself, is currently the WABDL (World Association bench press and deadlift)," said Brebner.

"Vilmar now plans on introducing Scottish Highland Games to be a part of his very high profile and successful accumulation of televised sporting events.

"Next major event planned by Vilmar will be held on February 26, which will be for Brazil's Strongest man Championships, which always draws a audience of between six to seven thousand fans," Brebner said.

###


The IronMind Forum: discuss this article, talk strength, get help with your training.

You can also follow IronMind on Twitter.