North American Strongman National Championships
Dione Wessels reminded IronMind that "the North American Strongman (NAS) National Championships will be held this weekend at Harrah's Hotel and Casino in Tunica, Mississippi—a competition that highlights the success of the amateur strongman concept developed by Dione and Willie Wessels through NAS.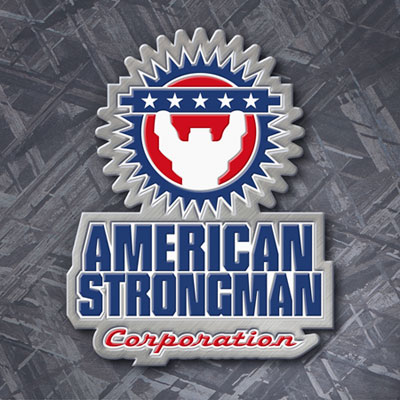 NAS took amateur strongman from the level of backyard contests to regional, national and world championships, and it's also the gateway to an ASC pro card in strongman. IronMind® | Courtesy of ASC.


"Years ago at a round table discussion in St. Louis, the amateur-to-pro vision was presented. I was told that the amateur division of strongman was a waste of time and would never grow past maybe of 50 or so athletes per contest and any more than that was impossible," Wessels recalled.

"The challenge then began and the amateur division has grown each year since. In 2007, American Strongman Corporation set a record for the largest strongman event ever held. That was the ten-year anniversary of NAS Inc. in Las Vegas, Nevada at the Circus Circus Hotel and Casino with 147 athletes.

"On November 4 - 5 American Strongman Corporation is setting another record for the largest strongman event held. There will be over 170 athletes competing over the course of the two days. The athletes will be competing for over $8500.00 in cash and other perks including guest MC Bill Kazmaier will be in attendance. The men's overall lightweight and heavyweight winners will earn their ASC Professional Strongman status and the top twenty one athletes will qualify for the Arnold Amateur World Championships in Columbus, OH in 2012.

"Outside of competing, the athletes and their families will also enjoy the many amenities that Harrah's offers. Whether it be gaming, dining, entertainment or blues just up the road in Memphis, there is something for everyone to do. We look forward to seeing everyone this weekend and the event is free to the public," Wessels said.

Please visit the American Strongman Corporation (ASC) website for full details.

###

The IronMind Forum: discuss this article, talk strength, get help with your training.

You can also follow IronMind on Twitter.