North American Highlander Association: Strong Start in 2010
"2010 has started off with a bang," North American Highlander Association (NAHA) founder D. J. Satterfeld told IronMind®.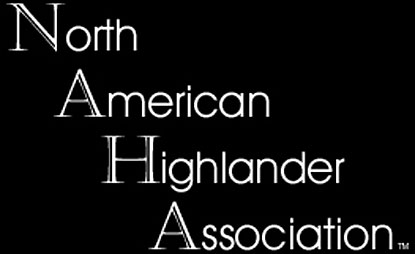 The North American Highlander Association provides a competition format that combines Highland Games and strongman events. IronMind® | Artwork courtesy of NAHA.


"Our membership is up about 50% from last year, and we expect it to at least double by the end of the year. We have had six contests so far this year, with three being held in new states and two more new states on the schedule. Our contests that we have had in already-established states have seen competitor participation numbers double from last year, so things are really taking off," Satterfeld said.

"NAHA Nationals are all set and the entry form has been up for a few months now. We are starting to get quite a few entries in. We are once again paying out money to the top three in each division, along with a custom award and prize package. NAHA Nationals will also be a benefit for our local charity, Camp CoHoLo, a cancer camp for children ages 6 - 17."

Highlander competitions combines traditional Highland Games with strongman events, creating a unique challenge of strength and athletic ability.