Mark your calendars for May 25, when Dave Corbin and Rob Earwicker are hosting the NorCal Open at the FIT Barbell Club in Los Altos, California.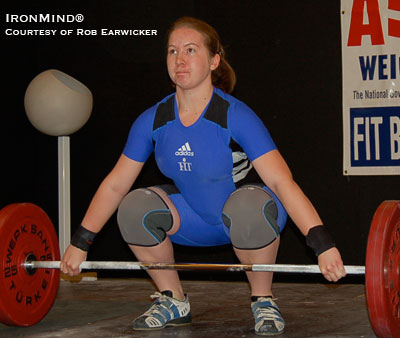 FIT Barbell Club's Kate Corbin, 2007 School Age champion and runner-up at the 2008 Junior Nationals, will one of the lifters you'll see at the upcoming NorCal Open. IronMind® | Photo courtesy of Rob Earwicker.


Northern California is home to the powerhouse Pacific Weightlifting Association, which has placed 17 different weightlifters on various Olympic teams, not to mention producing two Olympic weightlifting team coaches, so even when you go to a local meet in Northern California, you are surrounded by some very impressive credentials.

"We will be webcasting the event live and hope to promote the sport of Olympic weightlifting, as well as run a great meet," Rob Earwicker told IronMind®.

For full details, please check here: NorCal Open.

Incidentally, the team of Dave Corbin and Rob Earwicker will also be hosting the 2009 Junior Nationals, so start to plan ahead for that contest, too.