Nikolov and Botev: New Top Officers in the Bulgarian Weightlifting Federation
The Bulgarian Weightlifting Federation now has two new top officers, and given the amazing lifters produced by this country, it is no surprise that once again they are former top competitors themselves.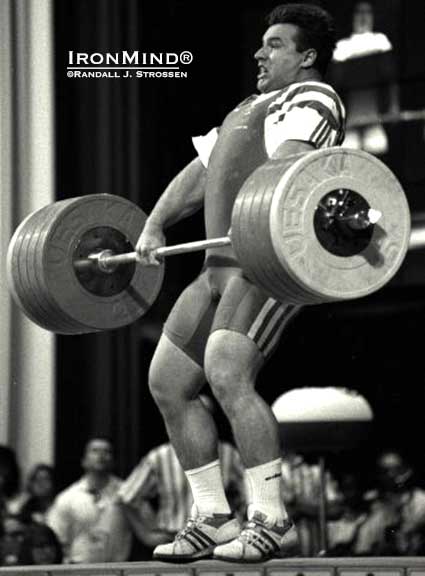 Stefan Botev, lifting for Australia, races to get under this 255-kg clean at the 1996 Olympics (Atlanta, Georgia). IronMind® | Randall J. Strossen, Ph.D. photo

Andon Nikolov is the new president, and he is best known as the 1972 Olympic champion in the 90-kg category. Stefan Botev, a name well-known to lifting fans around the world, is the new general secretary.

Speaking about the new position today, Botev said, "I am very happy about this and it is very good for the future of Bulgarian weightlifting... We look forward to holding more competitions in Bulgaria and this will help the sport."