Nijat Rahimov Homers in the 77s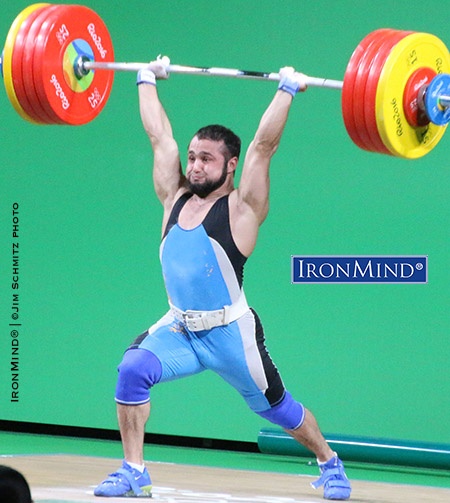 Men's weightlifting in Rio had another climactic finish as 77-kg competitor Nijat Rahimov (Kazakhstan) did what most would have thought impossible as he closed a 12-kg gap on Lyu Xiaju, to beat the Chinese star on bodyweight.
Rio Report: Men's 77-kg class
by Jim Schmitz

Kazakhstan's Nijat Rahimov broke a 15-year old world record by 4 kilos in order to win the gold medal in the 77- kg class.  



It was unbelievable as China's Lyu Xiaojun had set a world record in the snatch with 177 kg and with his 202-kg clean and jerk, he had a 12 kilo lead.  No one thought Rahimov had a chance, but he did it, an amazing lift of 214 kilos by a 77-kg man!


                                       ###



You can also follow IronMind on Twitter and on Facebook.                        



Want to talk grip, strongman, weightlifting . . . everything strength? Visit the IronMind Forum.