Next Stop for MHP Strongman Champions League: Guinness Records in Turkey
"Next week, two top strongman from the MHP Strongman Champions League go for a
new Guinness record" SCL's Marcel Mostert told IronMind.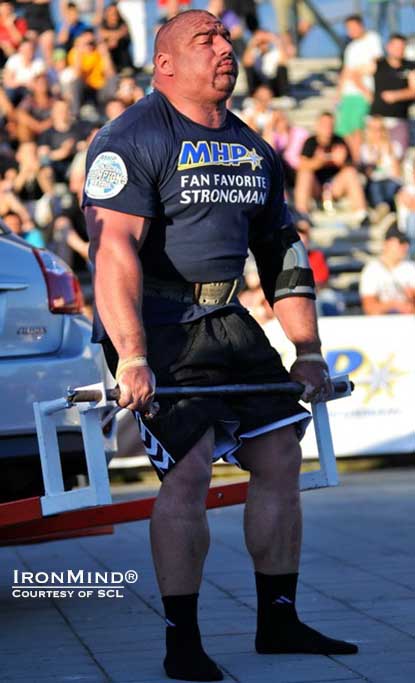 MHP SCL standout Ervin Katona will be in Turkey next week, with Laurence Shahlaei, to attack the Guinness world record in the Yoke Race. IronMind® | Photo courtesy of SCL.


"Laurence Shahlaei and Ervin Katona will going to try to do the yoke race, with a barbell on their neck, in the fastest time. Extra handicap in this record is the bouncing of the bar with such speed as these two athletes run with it.

"SCL has started again a new series and cooperation of the Guinness world records, this time in Turkey. We have delivered them already so many world records in various countries. I'm very sure that these two athletes can break a world record again.

"It's great to work with these athletes all the time for such nice records. We'll have a good time there and come back with a new record for sure," said Mostert.

### 



The IronMind Forum: discuss this article, talk strength, get help with your training.