New John Brookfield Grip Tip: Pinch, Press and Row
Featuring a complex movement—complex as in multi-stage, but not complicated—John Brookfield introduces a way to train your grip and wrists, along with your whole upper body.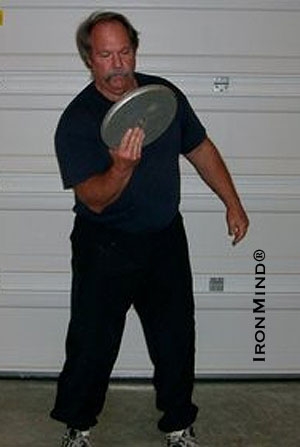 John Brookfield starts the barbell plate complex by doing traditional curls with a 25-lb. barbell plate. IronMind® | Photo courtesy of John Brookfield.


John Brookfield's "Grip Tips" can be found in the Training Articles menu on the IronMind® homepage, and this month's article is entitled Barbell Plate Complex - or you can go directly to the "Grip Tips" index page.


Want to talk strength? Join the IronMind® Forum!

You can also follow IronMind® on Twitter.