More Strongman from China: Ken Nowicki Wins the Hercules Open
"I'm in Bacheng, China at the 2nd Annual Hercules Open," Dione Wessels told IronMind today.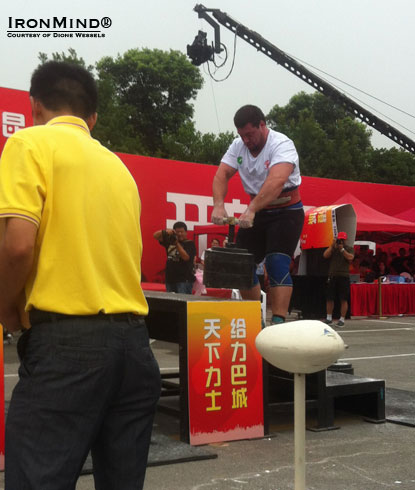 Ken Nowicki on the Power Stairs at the 2nd Annual Hercules Open (Bacheng, China). IronMind® | Courtesy of Dione Wessels.


"The contest took place over two days. After four events on day one Ken Nowicki of Scottland led the field by ten points. Two events today and though Nowicki won most events on day one, he stayed consistent enough to come in first place in day two.

"Jacob Bodi of USA took a first and a second place today earning 2nd place for the contest. In third place was Lloyd Renals of the UK followed by Eben Le Roux of South Africa, and rounding out fifth was Zack McCarley of USA.

"Great contest, very hot and humid," said Wessels.

###

The IronMind Forum: discuss this article, talk strength, get help with your training.

You can also follow IronMind on Twitter.