Maxim Ostertak Certifies on the Captains of Crush No. 3 Gripper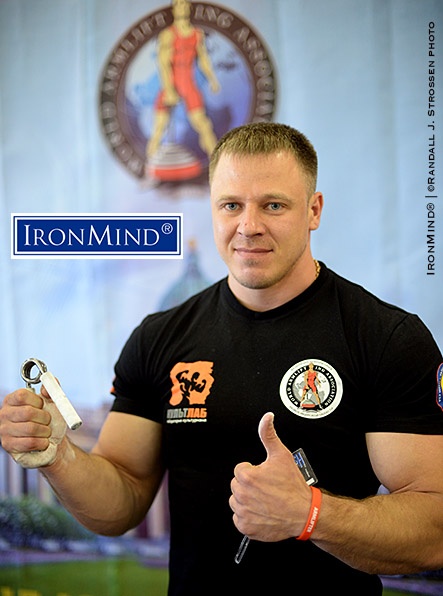 Russian gripsters were on a roll in St. Petersburg over the weekend and with three of his countrymen succeeding before him, Maxim Ostertak wasn't about to end the hot streak: he conquered the Captains of Crush (CoC) No. 3 gripper and his name has been added to the official CoC No. 3 certification list.

Maxim Ostertak told IronMind that he has been involved in sports for about 20 years: judo, powerlifting, strongman and armlifting and the 32-year old looks fit and strong at a height of 178 cm (5' 10") and a bodyweight of 99 kg (218 lb.).

President of the Armlifting and Armwrestling Federation in Novobirks, the capital of Siberia, he organizes competitions in that area. Maxim is married and has a 3-year old daughter.


IronMind thanks Dmitriy Suhovarov for once again refereeing.


                                                 ###


You can also follow IronMind on Twitter and on Facebook.                        



Want to talk strength?  Join the IronMind Forum.