Matthias Steiner, 2008 Olympic gold medalist in weightlifting, has announced his retirement.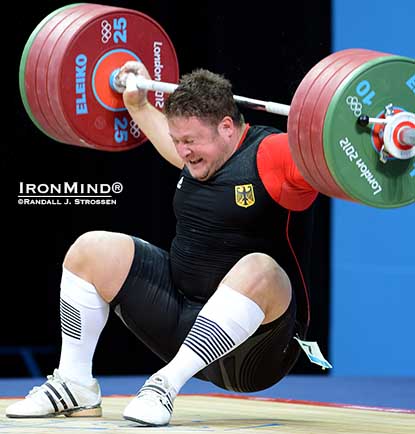 In a devastating hit, Matthias Steiner was clocked in the back of the neck when he missed this 196-kg snatch at the London Olympics. IronMind® | Randall J. Strossen photo.


Steiner won the superheavyweight class in sensational style with a story that catapulted him to celebrity status. Unfortunately, things went as poorly for Steiner at the 2012 Olympics as they had gone well in 2008, as he was crushed in London when he missed his second attempt in the snatch and 196 kg crashed down on his head and neck—it was a horrific sight.

Steiner recently became a father for the second time and said that his top priority now is his family.


### 



The IronMind Forum: discuss this article, talk strength, get help with your training.

You can also follow IronMind on Twitter.