The March 2011 issue of MILO is here: coverage from the Asian Games, the World Arm Wrestling Championships and the World All-Round Weightlifting Championships; along with articles on Karl Norberg, headache-free squatting, the air barbell; and a historical review of strength programming variables—something for serious strength athletes of all persuasions.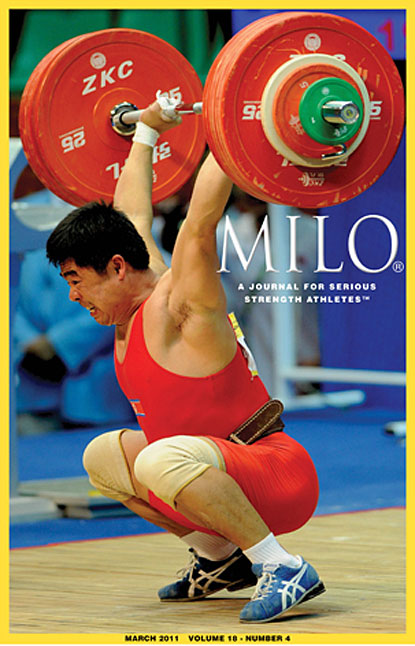 With this gritty effort, North Korea's Pang Kum Chol managed to save this 192-kg squat jerk. The 77-kg lifter had already won the gold medal, but he wasn't about to kiss off his lift, and after getting rocked onto his toes and then back on his heels, he managed to control the bar and stand up. This was the editor's choice for Best Lift at the 2010 Asian Games. IronMind® | Randall J. Strossen photo.


You can check the table of contents or buy a copy of the March 2011 MILO from the IronMind online store or if you'd prefer, subscribe to MILO: A Journal For Serious Strength Athletes and get the next four issues.

###


Want to comment on this article or just want to talk strength? Join the IronMind Forum!

You can also follow IronMind on Twitter.