MILO: September 2017 Issue is Here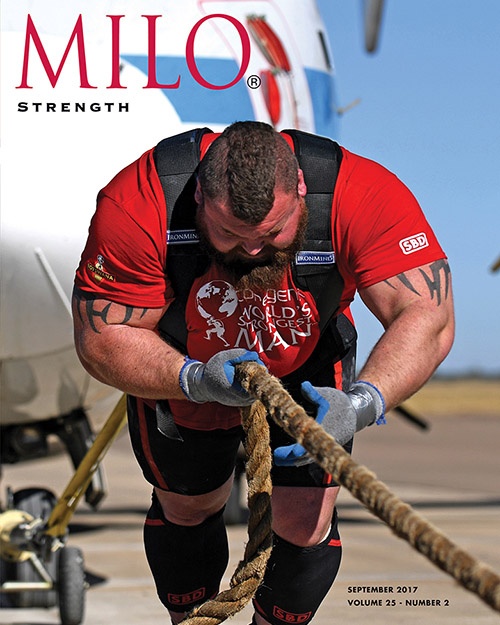 Strength athletes and fans: the September issue of MILO: Strength is here, and one glance at World's Strongest Man winner Eddie "The Beast" Hall bursting off the cover will inspire you to be your best, too.

Along with MILO's on-the-field coverage of the World's Strongest Man contest (Gaborone, Botswana) and the APL Armlifting Championships (St. Petersburg, Russia), we've got training articles from top names, a little iron game history, and the regular departments and columns you love, including 7 Questions, which turns the spotlight on Steve "Inver Stone" Jeck.

For the complete table of contest for the September 2017 issue of MILO: Strength, for this link.


                                                        ###



You can also follow IronMind on Twitter, Instagram and on Facebook.                        



Want to talk grip, strongman, weightlifting . . . everything strength? Visit the IronMind Forum.